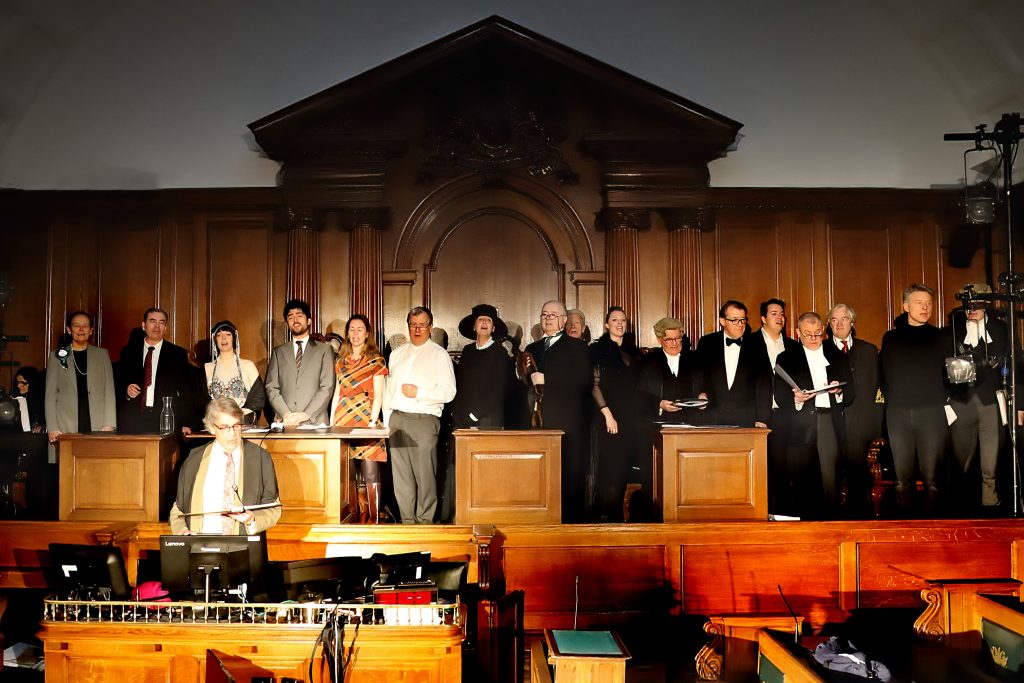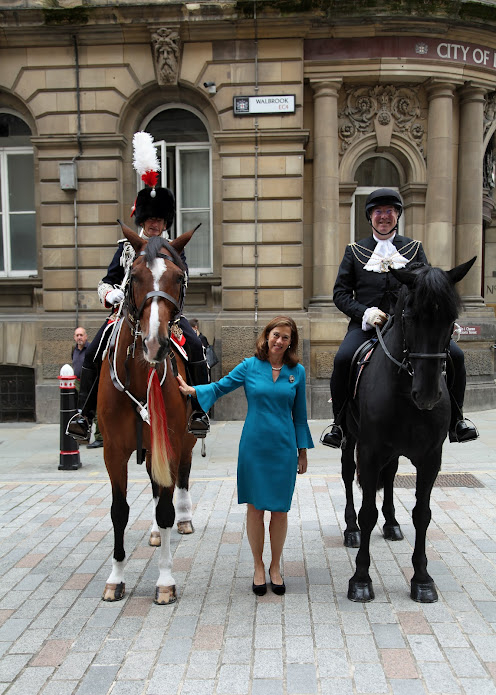 Started by the two Sheriffs of the City of London, the Fund remains wonderfully supported by them. Every year the new Sheriffs and their consorts and the Recorder initiate and run fund-raising events.
Tandem rides, horse rides, breakfasts, receptions, tours, concerts, sheep drives, book launches, sponsored runs, theatrical shows, debates, fashion shows, children's parties, wine tastings – events galore – are all dreamed up and organised by people who believe 100% in the value and efficacy of the Fund's work.
Dial Medicine for Murder

November 28, 2023

Following the hugely successful UK and US tours, Dr. Harry Brunjes and Dr. Andrew Johns will be presenting the highly acclaimed "Dial Medicine for Murder" in Court No. 1 at the Old Bailey. Tickets can be acquired from the Secretary, Claire Ivey, srfundsec@yahoo.com

Sheriff's Last Stand: A special evening of boxing at The Old Bailey

September 14, 2023

Following a sumptuous dinner in the Old Bailey's Lower Hall, 180 guests watched on as Alderman Sheriff King was put through his paces in the boxing ring. The audience enjoyed watching six amateur boxing bouts for the Carney's Cup, an annual competition between Moss Side Fire Station Boxing Club from Manchester and Fitzroy Lodge ABC from Lambeth, South London. Over £5,000 was raised from this event for the Fund.

Sheriffs Horse Ride

May 24, 2023

Accompanied by riders from the Light Cavalry, Alderman Sheriff Alastair King, DL and his Consort Corinne Lee spent the morning riding around The City visiting Livery Halls to raise money for the Fund. Sheriff Andrew Marsden and Consort Marian Gamble sensibly opted for the air-conditioned taxi offering sterling support on foot when they stopped off. In what has nearly become an annual City staple, nearly £8,000 was raised this year.

High Drama in Court No 1.

March 13 – 16, 2023

High Drama in Court No 1. with Jury, Trial & Error, a very popular show devised by HH Peter Rook KC, directed by Ellis Sareen and featuring a star-studded cast from the Bar, Judiciary and City. Four packed nights at the Old Bailey.  This was the ninth in the series of Trial & Error productions which have raised in excess of £130,000 in aggregate for the Fund.

Film Night

February 28, 2023

The brainchild of the Recorder, the Fund put on a charity showing of the film 'The Duke' followed by a Q&A panel led by Dame Linda Dobbs KC. The Panel consisted of Jim Broadbent, Clive Coleman and Richard Bean.

The Recorder of London

June 1, 2022

The Recorder of London, His Honour Judge Mark Lucraft KC, is a vital link between the Fund and the Old Bailey, where he is the Senior Circuit Judge.  He is a great supporter of the Fund's activities, for example acting as host at breakfasts. He also initiates some fantastic fundraising events.